Owner, PhD Entomologist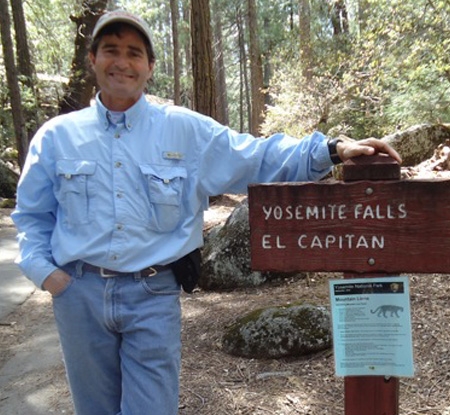 Dr. Nolan has devoted his entire educational and professional career to the study of insects (entomology) and related pests. He has specialized in the areas of veterinary, medical, public health, and urban pests.
Dr. Nolan's extensive research experience involves the usage of the most sophisticated investigative approaches and monitoring programs. Being able to rely on this expertise, NIPCAM provides detailed and practical answers to current pest problems. Investigative work has been conducted by NIPCAM to provide answers to many legal questions involving insect damage, rodent damage and occurrence.
Dr. Nolan has been involved in many investigations concerning the presence and damage associated with wood destroying organisms (termites, fungi, etc.). By determining the level of infestation, age of damage, and other environmental factors, Dr. Nolan has proven that the number of years termites have been present in a structure can be determined. This, coupled with Dr. Nolan's additional entomological experience, has resulted in the significant improvement of diagnosing causes and duration of wood destruction. Dr. Nolan has extensive experience and expertise in all facets of wood destroying organism work. Beginning with a detailed inspection and examination of a site, Dr. Nolan and his company have the capabilities for (1) determining the type, extent and duration of insect and fungal damage, (2) obtaining, transporting and analyzing material and soil samples for pesticide analysis, and (3) providing complete analytical reports, including trial testimony, depositions and affidavits.
EDUCATION
Ph.D. Clemson University, 1987
Clemson, South Carolina
Ph.D. Dissertation: Development of an Integrated Pest Management Program for the Control of the House Fly Musca domestica L., in Caged Layer Poultry Houses in South Carolina.
M.S. in Entomology, 1984
Clemson University, Clemson, South Carolina
B.S. in Entomology, 1981
University of Georgia, Athens,Georgia
Entomological Work Experience:
1987 – Present  Consultant and researcher for numerous attorneys, poultry producers, and chemical companies. Major areas of work involve cases concerning insect and fungal damage to wooden residential and commercial structures. In addition, implementation and guidance in the development of pest management programs for caged layer and other poultry production units is a major emphasis. Other areas of interest involve developing field usage and product efficacy data for chemical companies desiring to place insecticides in the market for insect and rodent control in livestock, poultry and urban facilities. Also committed to analyzing pest occurrences, migration and sources for litigations concerning nuisance (especially house flies) and structural losses (wood-destroying organisms of all types), especially those involving insects and related arthropods.
1981 – 1987 – Part/Full-time – Clemson University – Graduate Research Assistant. Urban-related work included rodent control, termite field work, cockroach laboratory testing and wood-destroying organism analysis. Performed numerous laboratory and field studies in poultry, livestock and urban-related pest control procedures. Major area of work involved developing an integrated pest management program for house fly control in caged layer poultry facilities in South Carolina. The major thrust of this research was the manipulation of Ophyra aenescens (Wiedemann), a facultative predator of the house fly, as a biological control organism. Other work included adulticide usage, feed-through larvicides, topical application of larvicides, dispersal, darkling beetle control, northern fowl mite control, and poultry lice control in South Carolina.
1977 – 1981 – Part/Full-time – University of Georgia – Student Research Assistant. Worked for the Extension Entomology and Extension Poultry Science Departments. Performed numerous duties involving the control of house flies, northern fowl mites, turkey chiggers, mosquitoes, rodents, and wood-destroying organisms in both livestock facilities and urban areas.
Personal Achievements
Member of the Entomological Society of America.
Member of Gamma Sigma Delta Fraternity.
Commercial Pesticide Applicator, Alabama, 1990-1993.
President, Clemson Entomology Club, 1984. Social Chairman, 1983.
Southeastern Branch Representative on the Standing Committee for Student Affairs for the Entomological Society of         America, 1984-1987.
Invited Lecturer, North Carolina Egg Association and Southeaster Poultry and Egg Association, among others.
Selected Scientific Publications
Nolan, III, M.P. 1987. Development of an Integrated Pest Management Program for the Control of the House Fly Musca domestica L., in Caged Layer Poultry Houses in South Carolina. Ph.D. Dissertation. Clemson University Library, Clemson, South Carolina. 179 pp.
Nolan, III, M.P. and J.B. Kissam. 1987. Nuisance Potential of a Dump Fly, Ophyria aenescens (Diptera: Muscidae), Breeding at Poultry Farms. Envir. Entomol. Nolan, III, M.P. and J.B. Kissam. 1985. Ophyra aenescens: A Potential Bio-control Alternative for House Fly Control in Poultry Houses. J. Agric. Entomol. 2: 192-195.
Nolan, III, M.P. 1984. The Potential for Musca domestica L. Management in Environmental Type Poultry Houses Using the Black Dump Fly Ophyra aenescens (Wiedemann). M.S. Thesis. Clemson University Library, Clemson, South Carolina. 48 pp.
Scientific Presentations
Dr. Nolan has given many invited presentations to other professional entomologists, poultry producers, and private companies. Most recently, he presented a paper at the International Poultry Trade Show in Atlanta, GA, on Integrated Pest Management (IPM) in caged layer houses. This meeting had over 18,000 attendees.